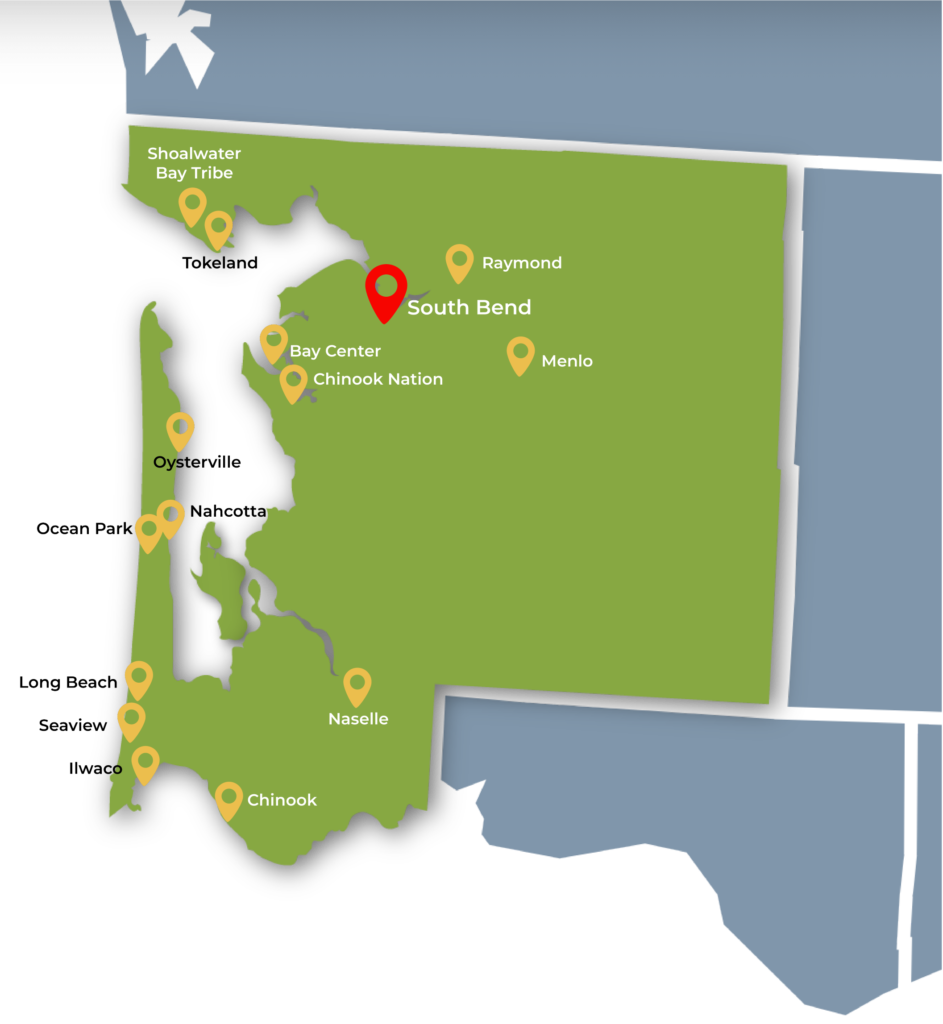 Experience our unique coastal lifestyle.
Located on the scenic shores of the Willapa River, South Bend is the county seat of Pacific County. The beautiful historic County Courthouse overlooks the town and is open to the public for self-guided tours.
The South Bend economy is driven by Farming, Fishing, & Forestry, Production and Health Care occupations. The South Bend waterfront at Robert Bush Park features fresh Willapa Bay oysters and seafood at South Bend restaurants, seafood stores and canneries. South Bend has a large shellfish industry, focused on world renowned oysters from Willapa Bay. 
A history well remembered and preserved
Courts and administrative Pacific County offices are located in South Bend. The unique history of Pacific County is preserved at South Bend's Pacific County Historical Society Museum.
The Pacific County Historical Society actively collects records and artifacts related to Pacific County history. The collection includes over 10,000 photographic images, 1,500 historical artifacts, and 500 lineal feet of archival records. These unique collections attract hundreds of professional researchers to the Society's museum each year



Bachelor's Degree or Higher


Need more information about business in Pacific County?

We're here to help!
Find commercial or residential property in Pacific County.