Pacific County is ready for business
Experience Our Unique Coastal Lifestyle
Come visit - then return to start or grow a business and buy your next home.
Pacific County spans 933 square miles of beaches, forests, farms, communities and tribal lands, and is home to 22,500 people. Nestled between two metropolitan urban areas, Pacific County is easily accessible from both Seattle, Washington and Portland, Oregon.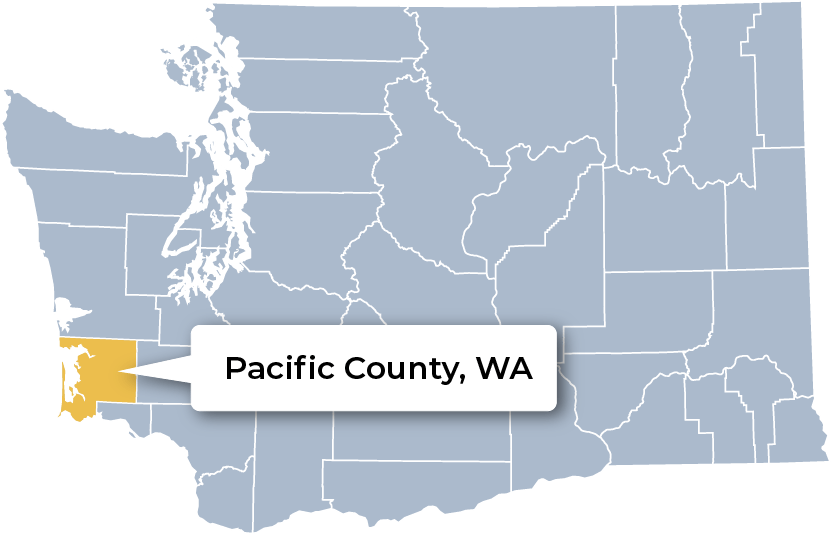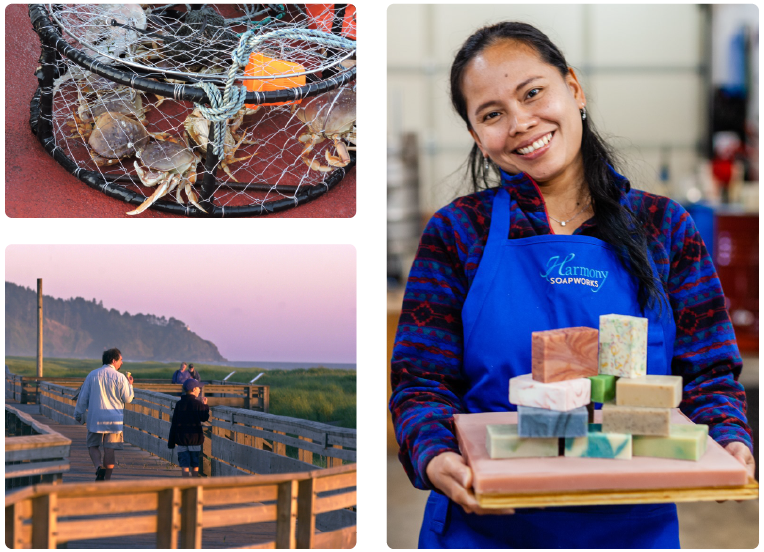 Pacific County is close-knit and full of people who genuinely care about the community, environment, and local economy.
Small Business Training and Development Page
Whether you are starting a new business or growing and improving a current business, Pacific County Economic Development Council offers programs and resources geared toward helping you achieve your goals.
Explore the diverse business landscape
Pacific County is ready to do business! We're proud that the majority of our local businesses are owner-operated. Small businesses, thriving marine industries, tourism destinations and a talented workforce make Pacific County the place to be.
Visit Long Beach Peninsula Job boards
The Ports of Pacific County are key economic drivers, creating family wage jobs and environmentally responsible industry. Our ports promote trade, tourism, economic development, infrastructure building, marine cargo, freight mobility, environmental sustainability, and community outreach.
The Pacific County EDC is working for you
The mission of the Pacific County Economic Development Council (PCEDC) is to support and promote prosperity in Pacific County's economic vitality. The PCEDC board has both public and private representation, and has been serving Pacific County for over 27 years.
The PCEDC's public and private partners share the goal of becoming a prosperous county, preserving natural resources and optimizing Pacific County's business environment. We supports efforts to increase community vitality, economic prosperity, environmental quality, and social fairness in Pacific County.
Membership has its benefits
For over 27 years, Pacific County Economic Development Council (PCEDC) has supported and promoted policies and activities that contribute to Pacific County's economic vitality.

We're just a telephone call away!
Come for the business opportunities, stay for the lifestyle.
When workers can live anywhere, many ask: Why Do I Live Here? Residents know why. Pacific County offers the perfect balance of working & playing in one of the most scenic parts of the world that offers a bounty of natural resources. Our testimonials reveal a population that cares for their community and environment.

Helpful links to get your business off to a successful start.

Resources on what it is like to live in Pacific County and how to successfully move in.

Easy search for both residential and commercial property.