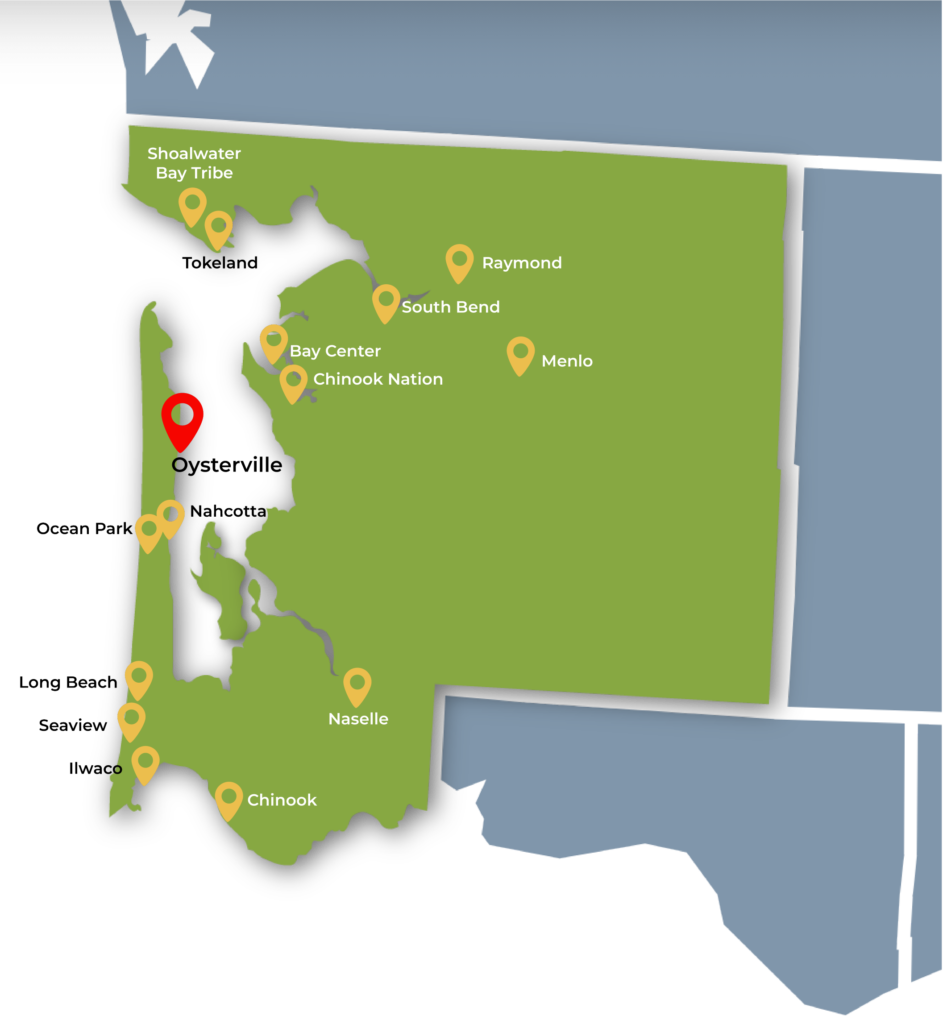 Experience our unique coastal lifestyle.
The picturesque town of Oysterville is an unincorporated community located along Willapa Bay on the Long Beach Peninsula in Pacific County. It is approximately 5 miles from the city of Ocean Park, and 15 miles from Long Beach.
The remarkably preserved entire mid 1800s community is on the National Historic Register and the original one-room schoolhouse and church are still in use for community events. The church hosts summer vespers and the school is alive during the August Jazz & Oysters in Oysterville. The Oysterville Post Office is oldest continuously operating Post Office in Washington.
When in Oysterville, buy oysters!
Bivalves freshly plucked from pristine Willapa Bay are available from local oyster beds.
When strolling the streets of Oysterville, one truly feels as though time has stood still for more than one hundred years. Enjoy a walking tour of historic Oysterville, where you'll learn more about the history of this fascinating town.



Bachelor's Degree or Higher



Need more information about business in Pacific County?

We're here to help!
Find commercial or residential property in Pacific County.