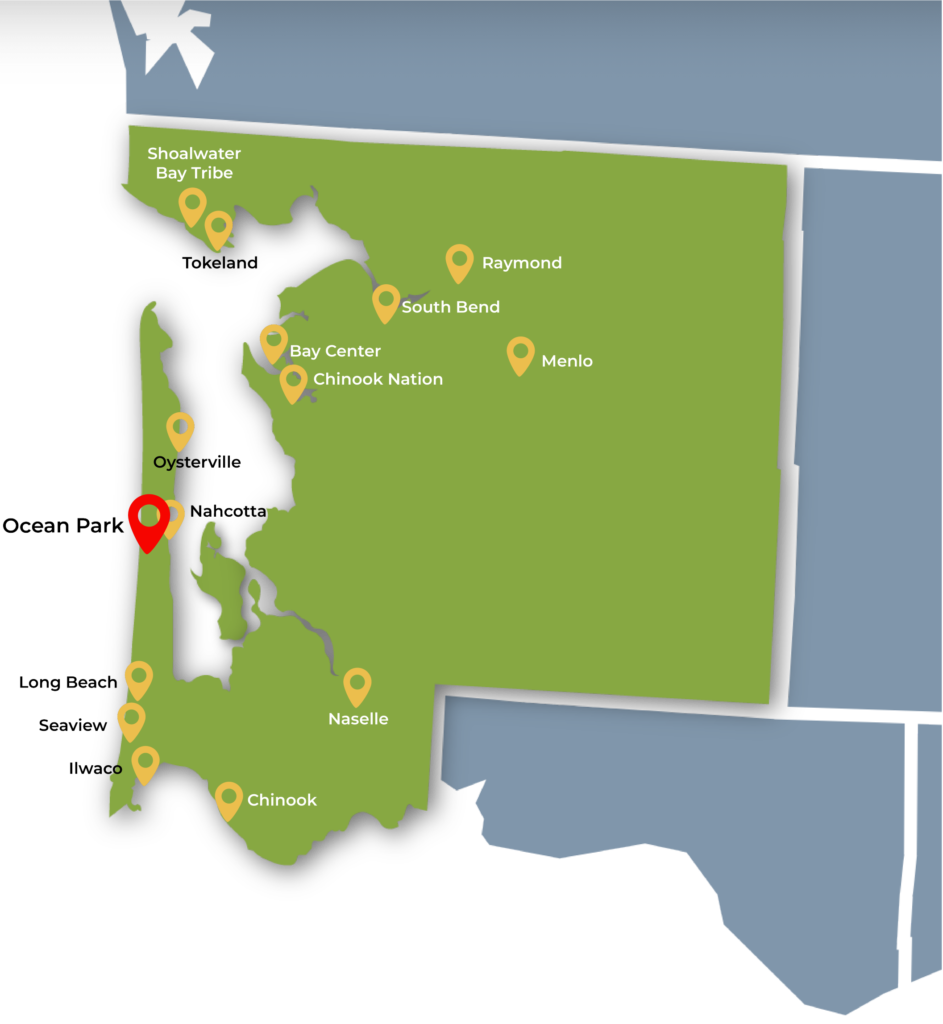 Experience our unique coastal lifestyle.
Ocean Park is located at a main beach approach at the North end of the Long Beach Peninsula. It is a slower paced, less crowded part of Pacific County's coastline. Ocean Park is located with the Pacific Ocean on one side and the Willapa Bay on the other. It is the commercial hub of the North end of the peninsula with retail, art galleries, restaurants, medical services, elementary school and library. 
The area features beaches, wetlands, old growth forests, historic neighborhoods, state parks and many events, making this a popular tourist destination. 
Along the old Clamshell Railroad lies a place suspended in time
Back in 1883, Ocean Park began as a Methodist camp in an attempt to gew away from the rowdy, boomtown lifestyle of Oystervill to the north. The town's quiet, reverent atmosphere still remains and visitors can take tours past historic structures, such as houses made from the lumber of shipwrecks.



Bachelor's Degree or Higher



Need more information about business in Pacific County?

We're here to help!
Find commercial or residential property in Pacific County.