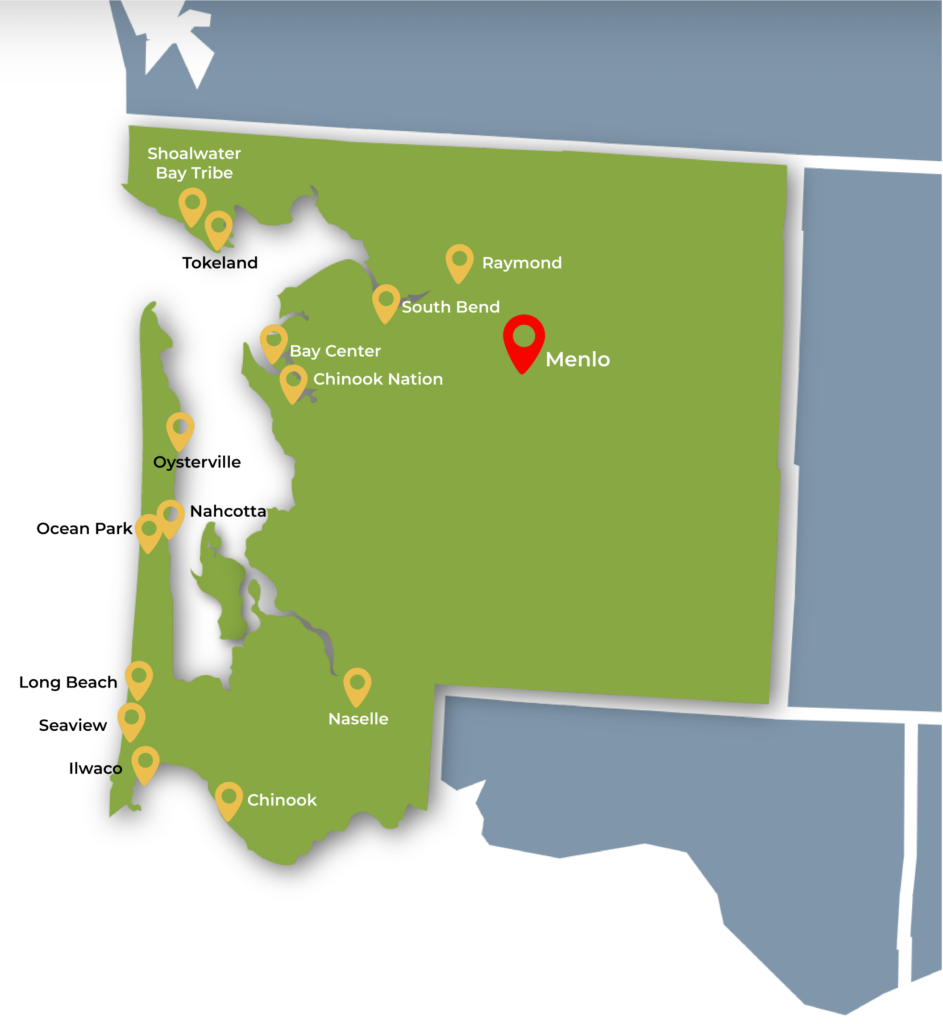 Experience our unique Pacific Northwest lifestyle.
Menlo is a small unincorporated community in the Willapa Valley of Pacific County, Washington, United States. It was settled in 1851 as a donation land claim. Menlo was named for the California town of Menlo Park in 1893 when the Northern Pacific Railway line was laid down through the Willapa Valley. It was shortened to just Menlo when the sign was cut in half eliminating "Park" from the name.
A Tourist Destination for the Pickled Pioneer
Menlo today is home to a general store and post office, the Pacific County Fairgrounds and a secondary/high school — Willapa Valley High School. 
As you're driving along Highway 101 in Pacific County, slow down and take a short detour toward Menlo. You'll find a heritage marker and the  grave of the Pickled Pioneer on a damp, windswept hill in a place once known as New Canaan — "The Promised Land" — in the Willapa Valley of Washington. You can read the story about the Pickled Pioneer here. 



Bachelor's Degree or Higher



Need more information about business in Pacific County?

We're here to help!
Find commercial or residential property in Pacific County.