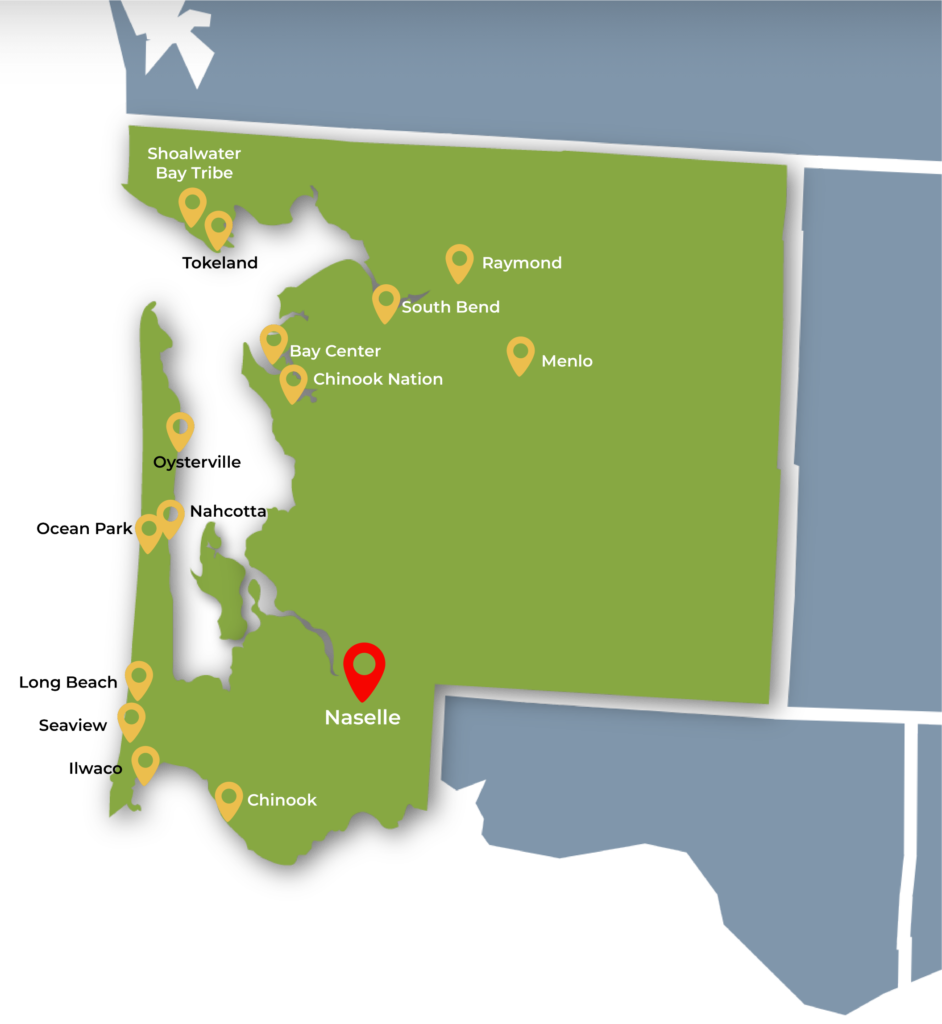 Experience our unique coastal lifestyle.
Just a short spat inland, Naselle frequently enjoys drier, sunnier weather than her Peninsula neighbors. This small town traces its roots to Finnish families who settled there and made their living as loggers and fishermen. The community first flourished as a logging town, and logging remains the dominant private industry.
A rich Finnish and Scandinavian history along the Naselle river.
You can learn about Naselle's heritage at the Appelo Archives Center, which has a Finnish library, a genealogy corner, a local museum, and a Logging Heritage Room with an interesting collection. Since 1982, Naselle has also hosts a Finnish-American Folk Festival every other year.



Bachelor's Degree or Higher


Need more information about business in Pacific County?

We're here to help!
Find commercial or residential property in Pacific County.