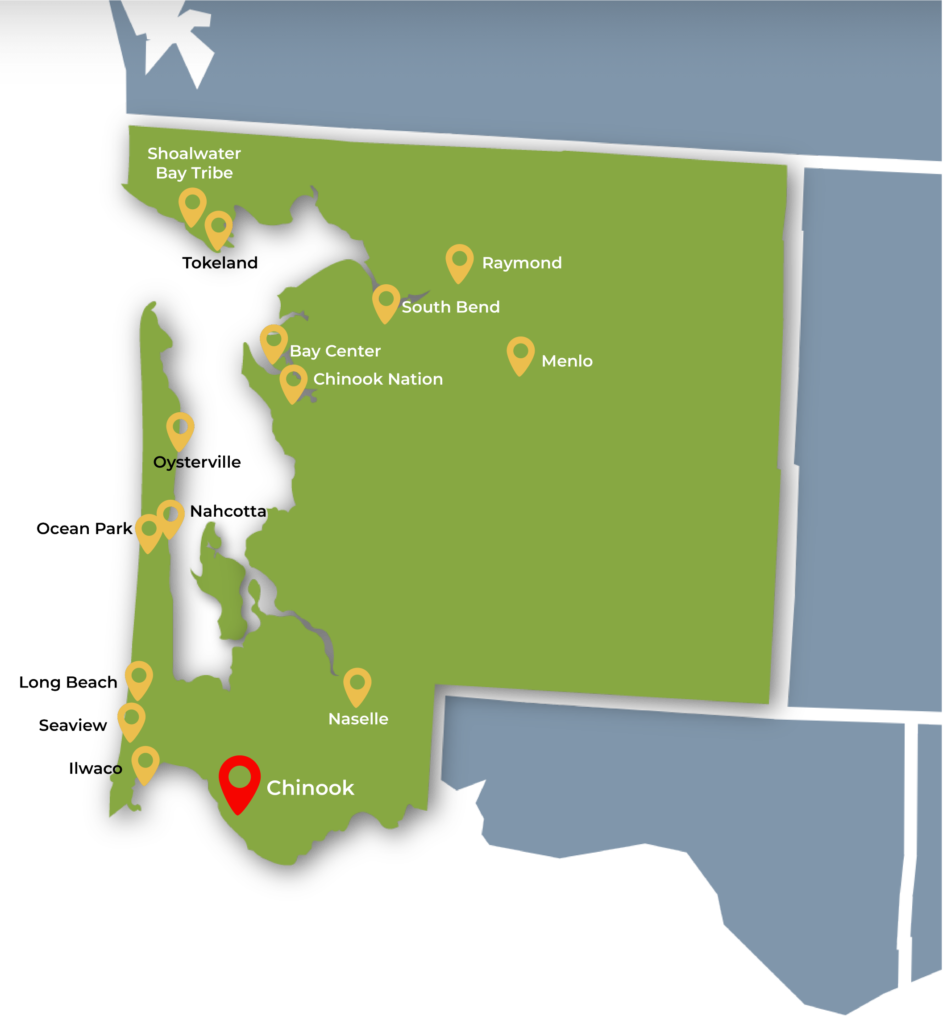 Experience our unique coastal lifestyle.
The town of Chinook is located on Baker Bay, on the north side of the Columbia River just behind Cape Disappointment and the mouth of the Columbia. Originally established by the Chinook Indians, the town of Old Chinookville was home to over 1,000 native people until the arrival of settlers from the east.
Chinook: The busy fishing port along the Columbia River
Chinook is home to Sea Resources, Inc – the Chinook Historical Fish Hatchery, Washington State's oldest Salmon Hatchery, Lewis and Clark expedition historical sites and Fort Columbia State Park where the seasonal interpretive center features artifacts from the Chinook history. Chinook features spectacular views of the Astoria-Megler Bridge, and the Columbia River as it empties into the Pacific Ocean.



Bachelor's Degree or Higher



Need more information about business in Pacific County?

We're here to help!
Find commercial or residential property in Pacific County.