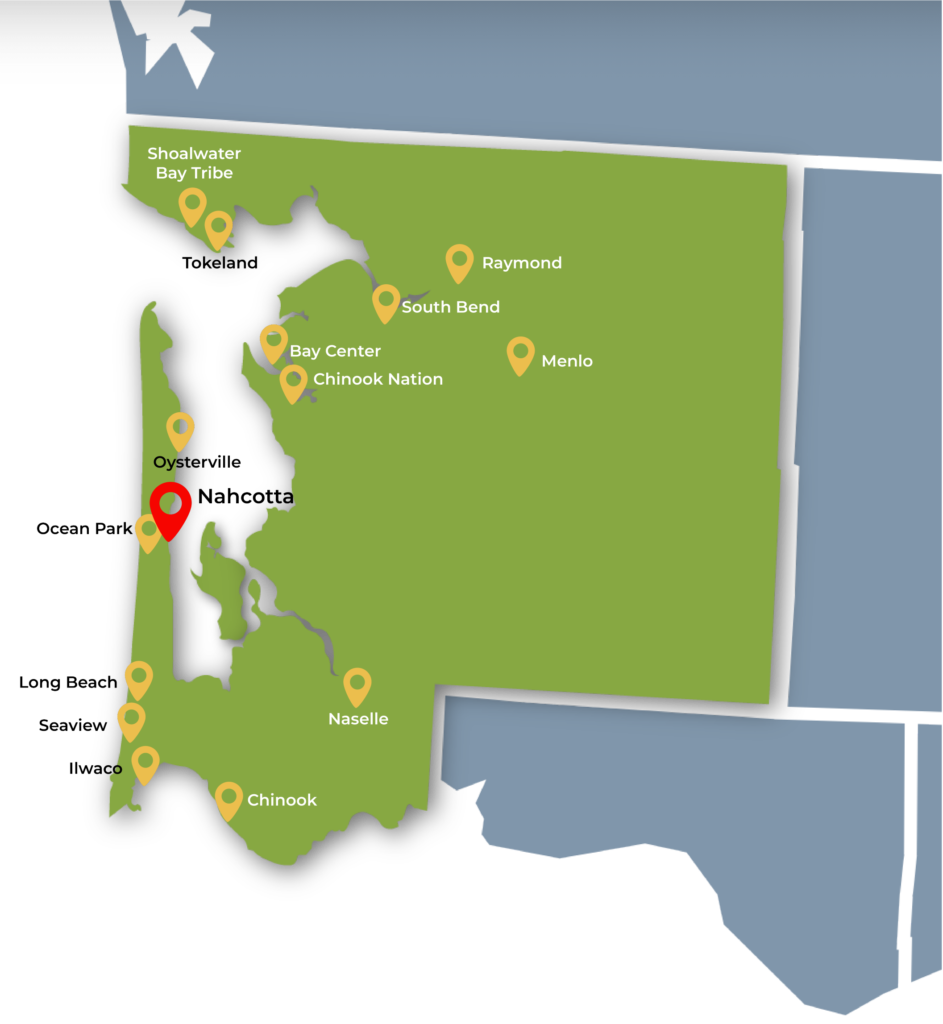 Experience our unique coastal lifestyle.
Nahcotta is home to Port of Peninsula, a small, busy seaport situated on Willapa Bay, the largest clean water estuary in the U.S. This is home to the popular Willapa Bay Oyster. Willapa Bay sediment is rated "pristine" by the Army Corps of Engineers; The watershed has benefited by being kept rural.
One of four local ports in Pacific County, Port of Peninsula remains the hub of the oyster farming industry on Willapa Bay, providing a significant percentage of local jobs, and creating the industrial framework for shellfish growers to produce, harvest, and ship their product. The oyster industry generates millions in local economic activity.
The main terminal for shipping, trade and oysters since 1890.
The large basin developed at the Port of Peninsula in Nahcotta provides moorages for all types of vessels, though now primarily serving commercial oyster and fishing interests on Willapa Bay. The Port also hosts many local events and festivals.
The quaint village of Nahcotta is home to the Willapa Bay Interpretive Center, canneries, and extensive oyster beds. Visitors enjoy the Port of Nahcotta boat basin as well as abundant wildlife viewing.
Nahcotta is located within the Ocean Park Census Designation, all of the census and demographic data for residents of Nahcotta are included as part of the information reported for Ocean Park.



Bachelor's Degree or Higher


Need more information about business in Pacific County?

We're here to help!
Find commercial or residential property in Pacific County.