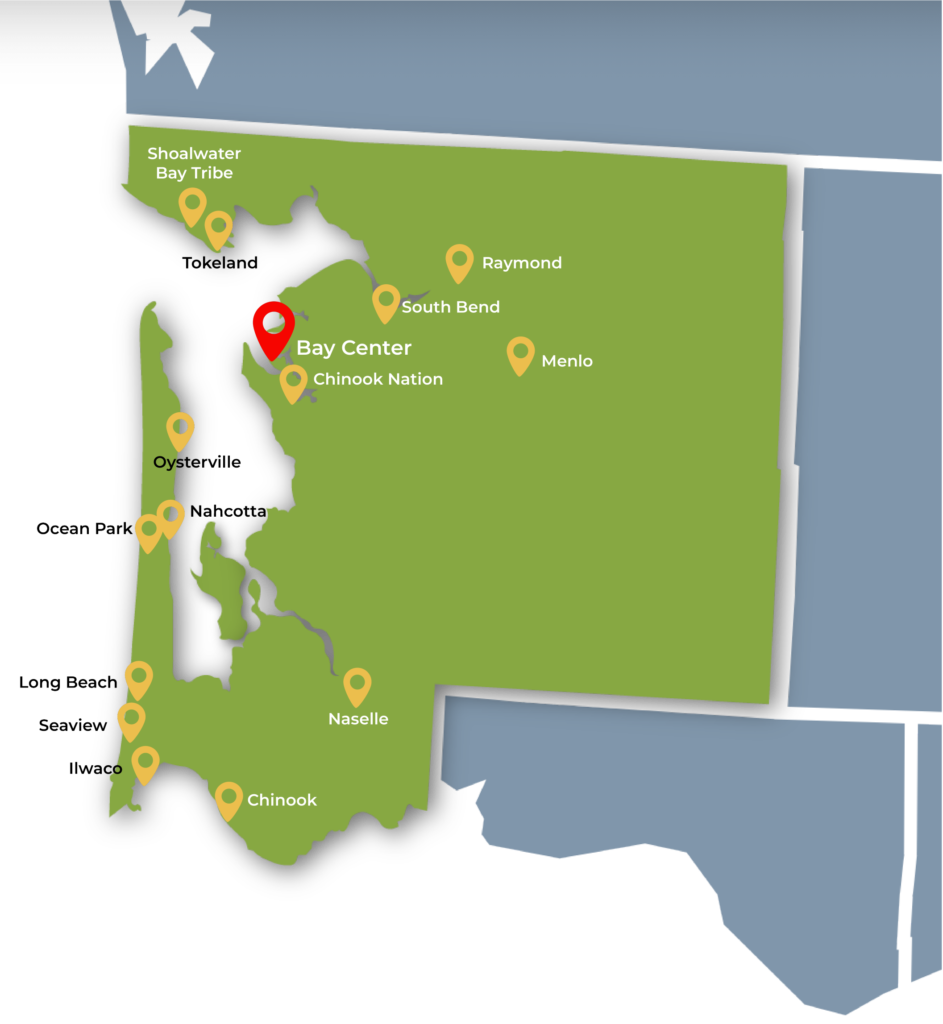 Experience our unique coastal lifestyle.
The area around Bay Center/Nemah is the most productive coastal ecosystem in the continental United States, and the town, itself, is the hub of oyster production.
The Goose Point Peninsula, which juts into the bay where the Palix River enters, was the site of a native encampment and trading ground long before and many years after the arrival of white settlers. The natives called both the river and their camp "Palix," meaning "slough covered with the trees,"
A town moored to the sea and its bounty
In 1875 the name was changed to Bay Center and like most towns in the area, roads were slow to arrive, so boats were the chief means of transportation. The town pier was Bay Center's main street, the nucleus of social and business life and still is.
The town still survives on the harvesting and canning of oysters, Manila clams, salmon and Dungeness crab. Business is still centered on the harbor, and that's where people still gather, at a café and bar called Dock of the Bay



Bachelor's Degree or Higher



Need more information about business in Pacific County?

We're here to help!
Find commercial or residential property in Pacific County.